Professional Commercial Roofing Services by Roofing and Construction Corp.
At Roofing and Construction Corp., we understand that a reliable and well-maintained roof is essential for your commercial property's protection and success. Our experienced team is dedicated to providing comprehensive commercial roofing solutions, including commercial reroofing, repair, and maintenance, to keep your business safe and secure.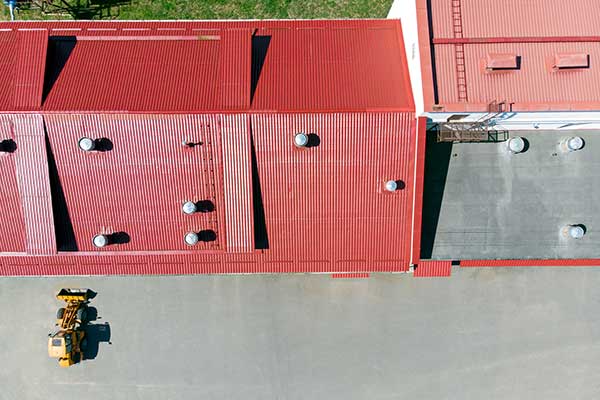 Commercial Reroofing
When your commercial roof reaches the end of its lifespan or shows signs of extensive damage, our commercial reroofing services are here to provide a reliable and efficient solution. Our skilled professionals will assess the condition of your existing roof and recommend the most suitable reroofing options to enhance its durability and performance. We handle every step of the process with precision, from the removal of the old roofing materials to the installation of high-quality materials that meet your specific needs.
Roofing Repair and Maintenance
Timely repairs and regular maintenance are crucial for the longevity and functionality of your commercial roof. Our team specializes in commercial roofing repair and maintenance, ensuring that any issues are promptly addressed to prevent further damage and costly repairs. Whether you're dealing with leaks, damaged flashing, or other roofing problems, we utilize our expertise and top-quality materials to provide efficient and lasting repairs. Our comprehensive maintenance services include inspections, cleaning, gutter maintenance, and proactive repairs to keep your commercial roof in optimal condition.
Begin Your Commercial Roofing Journey Today
Trust Roofing and Construction Corp. for all your business's roofing needs. Contact us today at (954) 638-4580 (English) or (954) 245-1077 (Spanish) to discuss your commercial roofing project. Our dedicated team is ready to provide reliable, high-quality roofing solutions that protect your business and contribute to its success.